Right to privacy in Tunisia – policy analysis by Clément Perarnaud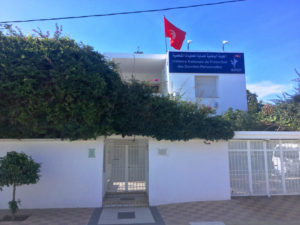 "The legal framework regulating the protection of personal data in Tunisia shares the same weaknesses of Ben Ali's regime that eventually led to its fall" – Clément Perarnaud writes. The CIHR fellow examines the current legal framework for data protection in Tunisia and its development since the early 2000s.
In his policy analysis entitled "Data protection in Tunisia: a legal illusion?" he explains the development of the right to privacy in Tunisia. In 2002, the the protection of personal data was added to the Tunisian Constitution. Two years later, a legal act was adopted which detailed the rules of data protection for citizens. After the fall of Ben Ali's regime in 2011, the new Tunisian Constitution of 2014 broadened the right to data protection. But it is striking to observe that no sanction has ever been imposed for an infringement of the law on data protection.
The Tunisian data protection regime is significantly weakened by the numerous exemptions it gives to certain data processors. For example, organizations with a "public personality" –  such as police stations, tribunals and universities – fall out of the scope of the legislation. This means they are not bound by the obligations that would normally apply to personal data processors. These exemptions, Perarnaud argues, counter the essence of the fundamental right to privacy.
The policy analysis also concludes that the application of data protection rules has been rather exceptional than systematic. In order to change that, Perarnaud calls for more public engagement with all relevant stakeholders, to "prevent the new data protection regime from becoming a new legal empty shell".
Read the full policy analysis.
Read more CIHR publications.