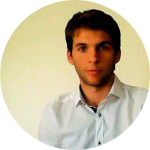 Clément Perarnaud is a PhD candidate in political science at University of Pompeu Fabra (UPF).
His thesis focuses on the power of member states in the context of negotiations in the Council of the European Union. His research investigates EU policymaking processes around privacy, data protection and digital affairs.
Before joining the PhD program at UPF, he worked for the Center for International Studies and Research (CERI – Sciences Po, Paris) and the Research Institute on Contemporary Maghreb (IRMC, Tunis).