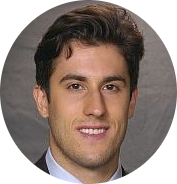 Stephen Ragan works at the intersection of technology, law, and society advocating for a humanist approach to technological regulation while exploring the ethics of emerging technologies.
He holds a Doctor of Jurisprudence and Bachelors of Science from Indiana University combining a study of the humanities with a background in statistics and economics. He is a licensed attorney in Washington D.C. with professional experiences including: a Cybersecurity Fellowship with Microsoft, consulting on compliance with GDPR, Visiting Scholar at O.P. Jindal Global University, and research and editing for the book Courting Peril: The Political Transformation of the American Judiciary.
He has maintained a commitment to human rights throughout his career campaigning for environmental justice with Greenpeace and advocating for housing rights with the Housing Justice Project in Seattle.