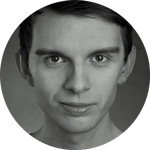 Jędrzej Niklas is a lawyer who specialises in international law, human rights, and political consequences of new technologies. His research focuses on IT systems used in welfare area, data protection, regulation of algorithms and profiling mechanism, relations between global development and humanitarian policy with new technologies. He is also interested in legal and political issues related to colonialism.
Jedrzej currently works as a legal expert at Polish human rights organisation – Panoptykon Foundation, where he is involved in policy and research activities related mainly to data protection. Additionally, he collaborated with other social organisations dealing with issues of poverty and human rights.
Jedrzej holds a M.A in law from University of Warsaw. He studied contemporary philosophy at Collegium Civitas, Warsaw and healthcare studies at Warsaw School of Economics. He also completed a PhD dissertation about the human right to health at the Institute of International Law, University of Warsaw.