Network Disconnection
Network disconnection happens when telecommunications infrastructure, including both mobile and Internet networks, is shut off. During a network disconnection normal communications, such as phone calls, text messaging or internet access are disrupted. Network disconnections can happen both intentionally and accidentally. Unintended network shutdowns can be caused by natural disasters or technology failure. Purposeful disconnections by governments often take place during times of political crisis, typically justified on grounds of national security.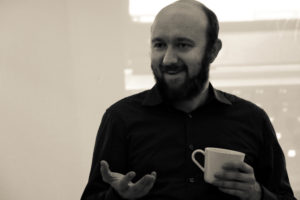 Pakistan had the highest number of intentional shutdowns in the world in the last years, with 26 network disconnections since 2012. CIHR researches the causes and effects of network disconnections in Pakistan. How do shutdowns affect businesses and political institutions? How do people on the ground deal with network disconnections? And how are the decisions to shutdown a networks made and executed?
We provide data on network disconnections, which allows groups within Pakistan and societies across the world to respond more effectively. We measure economic costs for businesses and governments to help to better understand unintended consequences of network disconnections. We develop new ways to study shutdowns while they are happening. We want to create new theories that explain why network shutdowns are occurring and how we can deal with them.
Research Methodology
Our research on network disconnections in Pakistan builds on input from local organisations.  To embed knowledge in the community, we work closely with organisations in Islamabad, Karachi, and Lahore. We develop our research in cooperation with Bytes for All Pakistan, a human rights organisation and research think tank. Together, we gather data locally in the affected regions as well as on the macro level. We integrate quantitative and qualitative methods of data collection, which helps us to develop theoretical and practical insights on network disconnections.
Publications
The impact of mobile network shutdowns

This report entitled "Security v Access: The Impact of Mobile Network Shutdowns" studies the practice of mobile network shutdowns in Pakistan. It was developed by CIHR, the Institute for Human Rights and Business (IHRB) and Bytes for All Pakistan. This in-depth analysis of case studies from the Pakistani cities Islamabad and Rawalpindi highlights the economic and social impacts of network disconnections. To gain first hand insights for the case study of Telenor Pakistan, a local researcher was embedded into the headquarters of the large telecommunications operator in Islamabad.
Events
National Conference on privacy rights and digital Surveillance, Islamabad, November 14, 2014
Research on network disconnection was one of the core issues at the 1st national conference on privacy rights, organized by Digital Rights Foundation in Pakistan. A full press release on the event is available here.
Frankfurter Kolloquium on Internet research, Frankfurt/Main, November 12, 2015
Ben Wagner presented the latest theoretical and empirical insights on network disconnection at the University of Frankfurt. The lecture entitled "Thinking from the edges: globalisation, technology, and the Internet in IR" was the first of a series of events on Internet policy, organized by the "Normative Orders" research centre in Frankfurt/Main.
Related news